Wolves players will stay despite no Champions league – Nuno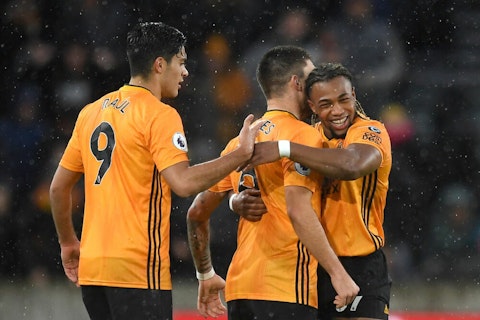 Wolverhampton Wanderers star players are continually attracting interests from top clubs across Europe, but the Wolves boss has reassured fans that the Wolves players will stay at the club, do not need any special qualifications to keep them at the Molineux.
Wolves manager Nuno Espirito Santo is adamant that the the commitment of top performers like Adama or Ruben Neves is not tied to whether they qualify for the champions league or not.
Wolves currently occupy 6th position in the Premier league table after 31 games. And now more than ever, the club are looking very confident to land a Europa league spot, although a top four spot is also not impossible too.
They are currently tied with Manchester United on points but are still below them in 6th due to their goal difference. Only 5 points separate them from Chelsea in the top four. And should Man City's European ban hold, they may also unlikely qualify without a fight from a recently rejuvenated United side.
Wolves would be also looking to lift the Europa league trophy this season to keep up their hopes of playing in the Champions league after drawing greek side Olympiacos 1-1 in the away fixtures of the knockout round of 16 first leg tie.
There have been reports that the clubs top players like Raul Jimenez, Adama, and Ruben Neves are now getting too good for the club due to their quality and periods of their careers. With the players looking to win major trophies, they may start to consider a move elsewhere.
The boss has however confirmed that they do not need to qualify for the Champions league to keep the players at the club.
When asked recently at a press conference if Champions league qualifications was ital to the club, he said "I do not think that this is the reason they are here."
'Honestly, the aim is to compete, improve and play better in every game. this is the top priority of every team right now in the league.
'We are in a gradual building process, and we are only just beginning to do the right things. I do not even consider any race for the top four. There is no race for anything in my opinion.
'Although we might have achieved quite a lot of things recently, there is still a lot of room for improvements, and we still have a very long way to go.
'This club has a huge history, one I definitely want to bring alive again. That was the reason they brought me here."
This football news update is brought to you by the Footy Area team. Do not forget to leave a comment in the comments section below. Also, follow us on Twitter, Facebook, and join other fans from around the world in our Telegram channel.