Mourinho: It is too early to call Tottenham title favorites
Tottenham Hotspur boss Jose Mourinho has maintained it is still too early in the season to consider his team as title favorites following their strong start to the season.
The Portuguese tactician has insisted he will not get carried away by talks of Tottenham Hotspur considered as strong contenders Premier League challengers as they aim to go on top of the table.
Tottenham Hotspur have enjoyed a very strong start to the season and have remained unbeaten in the Premier League since they lost on the opening day to Everton at home.
---
Editor's Picks:
---
Jose Mourinho's side prepare to take on a minor West Brom side on Sunday, and a win would see them take charge of the Premier League table.
Although their time at the summit could be temporary until Leicester play at home with Wolves and Man City welcome Liverpool in a blockbuster fixture.
However, Jose Mourinho has watered down the title talk in his recent press conference.
The Portuguese manager is still the most successful active Premier League manager, having won three Premier League titles with Chelsea.
Mourinho entertained a few questions from reporters on Saturday and when asked about his feelings on Tottenham being on track to land their first Premier League title since 1961, he said: "no no no, Tottenham are not title favorites".
"I have years of football experience and it is not a couple of victories that put me on the moon and it is not a couple of defeats that send me down to hell," he said.
"It's all about balance, taking it match by match, looking for improvement and seeing what happens."
Tottenham currently have the longest unbeaten run in the Premier League since losing at home to Everton on matchday one.
They have now won four times and drawn twice in their last six Premier League matches.
Ahead of their travel to West Brom, Tottenham are also the highest scoring side in the league with 18 goals scored in their seven games so far.
Tottenham have also maintained a hundred percent record in their three away games so far this season.
They have won four consecutive away games only three time in their history, doing so in 1949/50, 1960/61 and when they finished third in 2017/18.
According to Mourinho, Tottenham need to maintain a high level of consistency before they can be tagged as title favorites in the Premier League.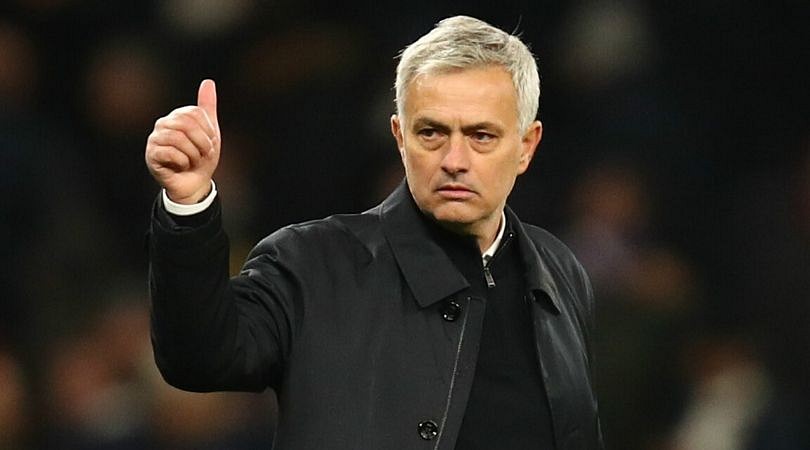 The Tottenham manager was quick to show his disappointment at the level of complacency showed by his players in recent games.
"I expected a couple of more points in the Premier League," Mourinho said. "We lost points we shouldn't have and also in the Europa League we have six points now when I expected to have nine."