Manchester United surprise move for Edinson Cavani almost complete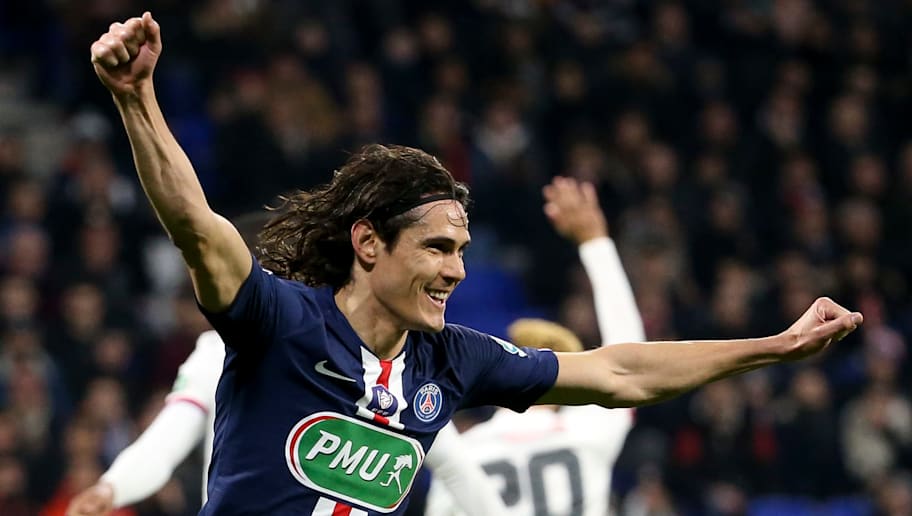 It just seems Manchester United are just so full of surprises, as a surprise move for Edinson Cavani has almost neared completion.
Manchester United are reportedly in advanced talks with Cavani's representatives regarding a long term deal at Old Trafford.
According to reports, a move has already been agreed, regardless of his insanely high wage demands.
Sources also confirms that the striker's agent is set to receive a very juicy package from the United chiefs.
So far, The Red Devils have only managed to capture Donny van de Beek in what has been termed a very dismal transfer window for United.
Ole is still keen on adding reinforcements to the right flank and Jadon Sancho still remains the apple of his eyes in that position.
However, following Dortmund's extremely high £120m valuation, United may just be forced to look elsewhere or swallow their pride and pay the full fee for the Englishman before the transfer window slams shut on Monday.
Man United currently have a lot on their necks this summer, as they need to find striking reinforcements because Odion Ighalo's loan ends in January also.
This was the particular reason why Cavani was approached by Manchester United following his departure from the Parc Des Princes this summer.
In addition to the talks with Cavani, The Red Devils had also met with Real Madrid concerning a possible loan deal for Luka Jovic.
Top transfer analyst Fabrizio Romano reported on Saturday that Manchester United were in talks with Edinson Cavani.
The player's demands are understood to be somewhere around £10m per season, as well as a handsome add on for his agent.
Cavani has now halted earlier talks with Leeds United following the intensified interest from Old Trafford.
Cavani is now set to be unveiled as soon as 48 hours with an imminent medicals set to take place tomorrow.
The player is expected in Man United's medical facility to undergo a medical, after which he will be unveiled sharply.
United's interest in bringing in a new striker to take the pressure off Anthony Martial is understandable, and Cavani does fit the profile of striker capable of playing for United.
Indeed, he's won numerous trophies during a very successful spell with Paris Saint-Germain, and was previously one of Serie A's leading marksman while he was at Napoli.
The decision to potentially pay exorbitant wages to Cavani may tick off United's fans, however, with progress slow to say the least over a big-money deal for Sancho.
Man Utd remain in talks to sign the Borussia Dortmund winger, with the Englishman still keen to make the switch.
United are edging closer towards Dortmund's valuation, but it remains to be seen whether they will be able to find an agreement in time before the deadline.
Read Also:
---
Follow FootyArea™ on social media for more news like this.
Register for the FootyArea™ Fantasy Premier League 2020 tournament now, and stand a chance to win amazing cash prizes from our sponsors: Register below now!!!