Ignacio Camacho announces retirement after horror injury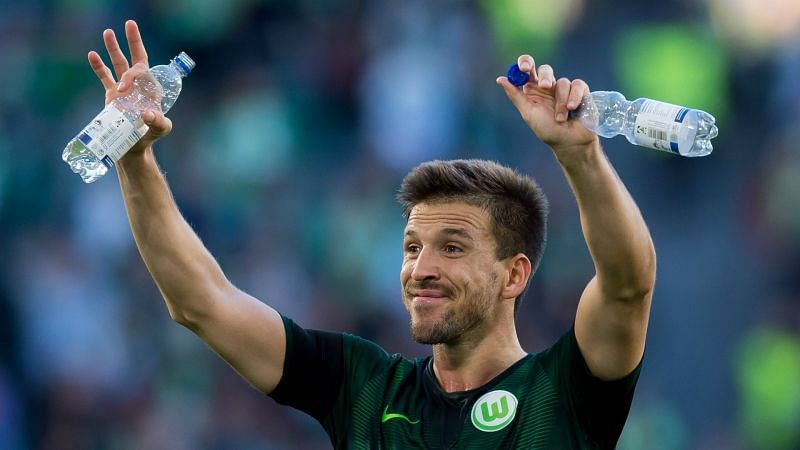 Former Atletico and Spain midfielder Ignacio Camacho has announced his retirement after failing to make a professional appearance for two years.
Ignacio Camacho has now decided to end his career and confirm his retirement at the age of 30 after struggling with a persistent ankle injury.
The ex-Malaga and Atletico midfielder spent three years with Wolfsburg but hasn't featured in any competitive game since September 2018.
In fact, the ankle injury he suffered in a DFB-Pokal match against Hannover in 2017 has forced him undergo five seperate operations to fix the issue.
The news was confirmed by Wolfsburg through their official website on Monday that Ignacio's contract was terminated.
However, he will remain at the club for an additional two years training programme to learn about the academy and other departments.
"I fought non-stop to get back on the pitch," Camacho added. "But I'm leaving safe in the knowledge that I did all that I could.
"I gave it absolutely everything I'd got to get back to doing what I love best, and that's playing football.
"It wasn't easy – I've been in pain every day over the last three years and, ultimately, it has prevented me from carrying on.
"I'm very grateful to those who have helped me – it wasn't easy for them either."
Camacho started his career at Atletico after rising through the youth ranks before joining Malaga. Additionally, he earned his solitary senior cap for Spain in 2014 against Germany.
He was also part of the Atletico Madrid team that won the Europa League in 2010 and featured in the UEFA Super Cup victory over Inter.
---
Follow FootyArea™ on social media for more news like this.
Register for the FootyArea™ Fantasy Premier League 2020 tournament now, and stand a chance to win amazing cash prizes from our sponsors: Register below now!!